WebStringers in Eastern Cuba after Hurricane Matthew
WebStringers in Eastern Cuba after Hurricane Matthew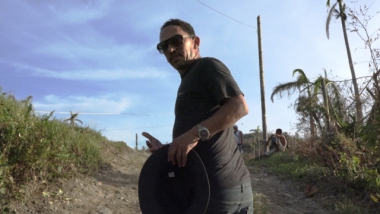 Hurricane Matthew, the thirteenth named storm of the 2016 Atlantic hurricane season, was the first deadly Category 5 hurricane since Hurricane Felix in 2007. It wrought widespread destruction and catastrophic loss of life during its journey across the Western Atlantic, including parts of Haiti, Cuba, Dominican Republic and Lucayan Archipelago, the southeastern United States, and the Canadian Maritimes.
Matthew only skirted Cuba through its eastern tip before continuing to the Bahamas, but it left devastation throughout the Guantánamo province, particularly in Baracoa and Maisí where winds of about 225kph (140mph) pounded the night of October 4. This coastal city suffered widespread damage from violent winds, and storm surge, the latter of which gutted countless buildings.
Our partners in the island have been continuously sending reports about the damage. Rolando Rodríguez Lobaina, director of agency Palenque Vision managed to get through Baracoa to attest to the devastation. He was arrested for a few hours on Friday October 14. The rest of his team spread around the province. Renowned writer, Iván García Quintero, also traveled to the Guantánamo province but was unable to reach Baracoa.
They tell us that the police deployment in Baracoa is impressive, it is completely militarized by the "boinas negras" a division of the military elite. "Probably they fear that without the strict control looting and robberies will occur", they think.
A communication tower collapsed during the storm and a bridge spanning the Toa river was destroyed; several communities left isolated as a result. The electric power system has been completely destroyed from San Antonio del Sur to the basin of Toa. Most of the coffee and cocoa plantations were swept out, just like the coconut, citrus and other fruit tree plantations. Prices of food and goods have skyrocketed and there are long lines whenever a new product arrives.
Despite the severity of damage, no fatalities were reported in the city. However, people are living "like gypsies" while they work to repair their homes with recycled materials hoping a government commission arrives soon to distribute proper building materials.