WebStringers present at the first Cuba Internet Freedom Conference
WebStringers present at the first Cuba Internet Freedom Conference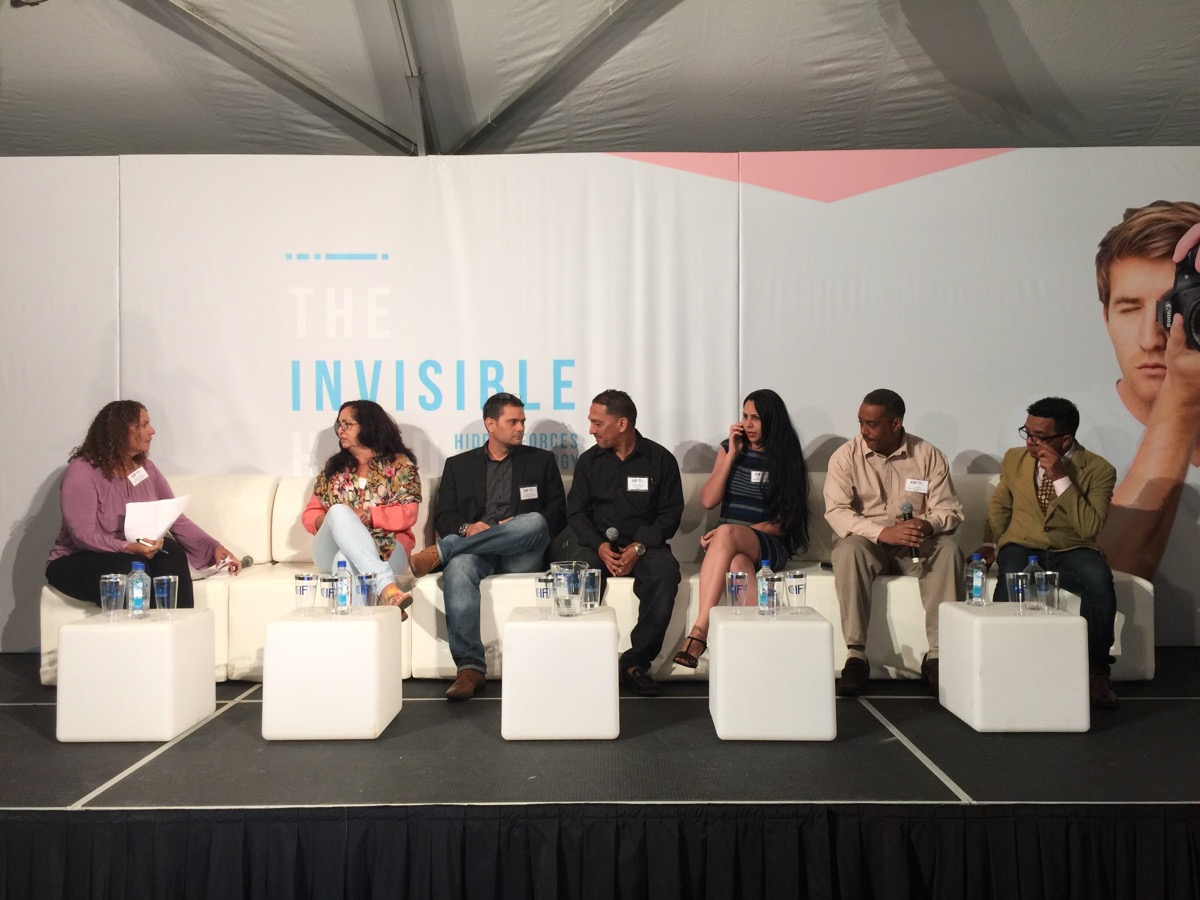 From left to right: Miriam Celaya, Ignacio González Vidal, Rolando Rodríguez Lobaina, Rachel Vázquez, Iván García Quintero, and Luis Felipe Rojas
Last September, Miami hosted the first ever Cuba Internet Freedom Conference (CIF), as part of Social Media Week Miami at the Miami Ad School.
Organized by the Office of Cuba Broadcasting (OCB) from the Broadcasting Board of Governors, the CIF brought together digital innovators and independent journalists from Cuba with other individuals focused on improving digital rights and fostering uncensored access for the island.
During two days of sessions, panels and workshops, the Miami Ad School was filled with Cuban digital pioneers and thought-leaders, to share Internet issues in and out of the island. Among them were our partners Iván García Quintero, renowned writer; Rolando Rodríguez Lobaina, director of Palenque Visión; and Ignacio González Vidal, director of En Caliente Prensa Libre, who were not only participants but also panelists at the "Risking it all for the right to a free press" panel.
WebStringers' CEO, Dan Gabriel and the Content Manager for Latin America, Celeste Matos were also present at the event and thanks to them, we share with you the pictures below: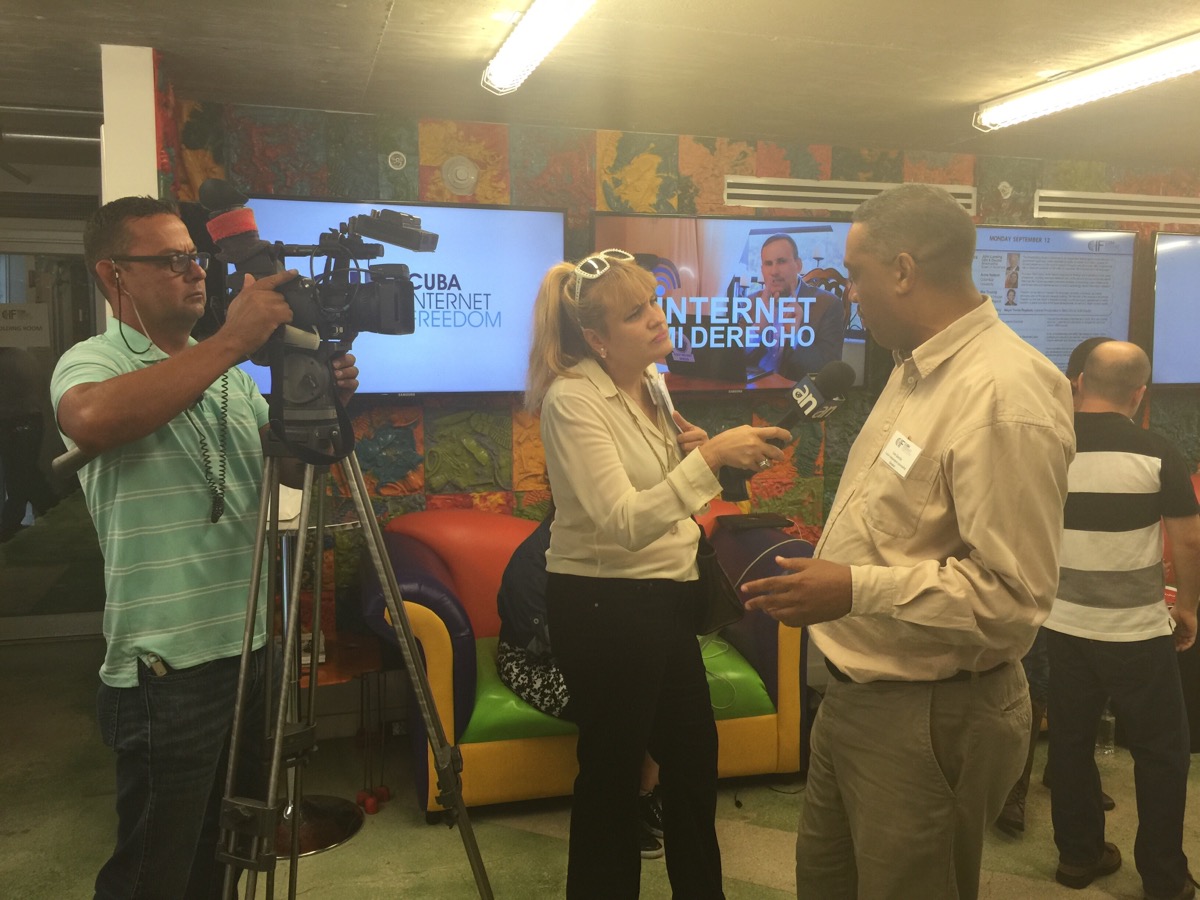 Iván García Quintero interviewed by America TeVe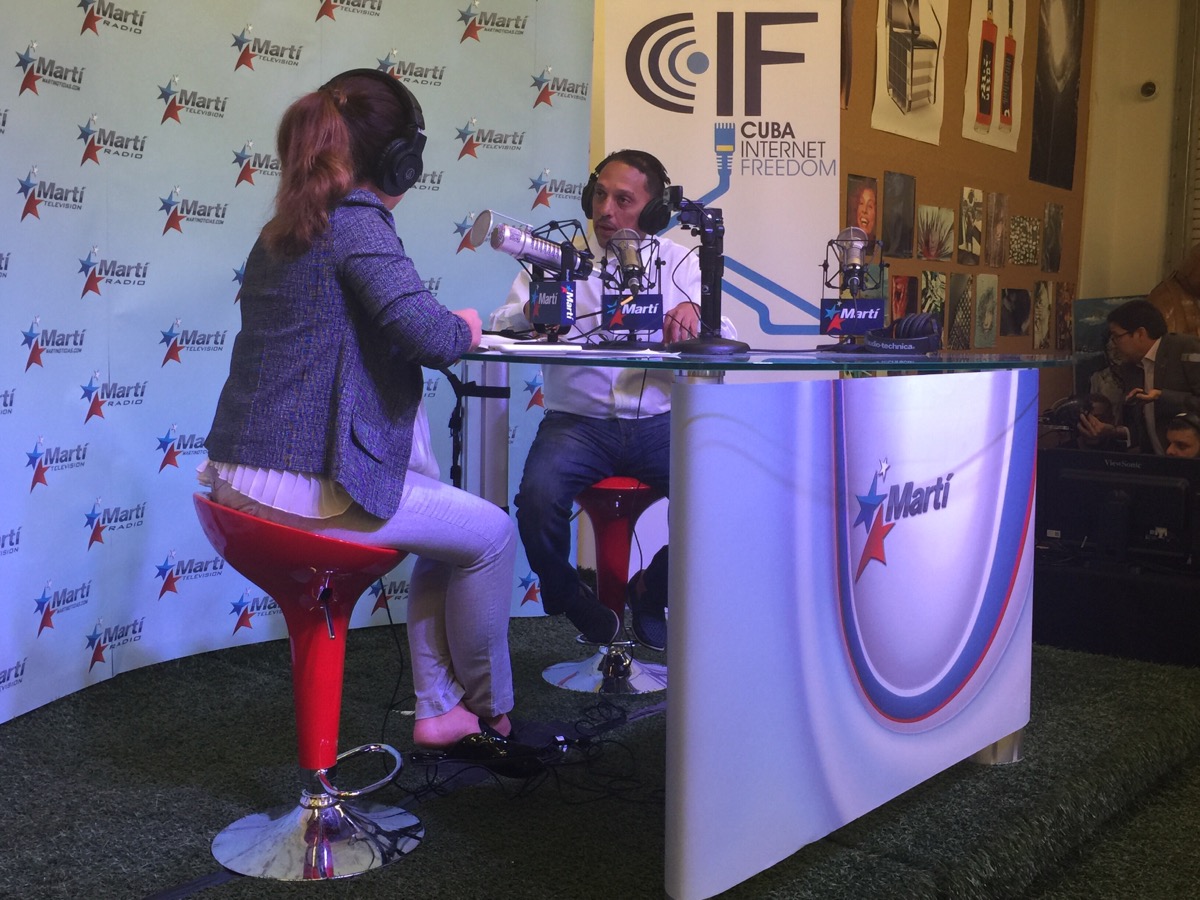 Rolando Rodríguez Lobaina interviewed by Radio Martí - Martí Noticias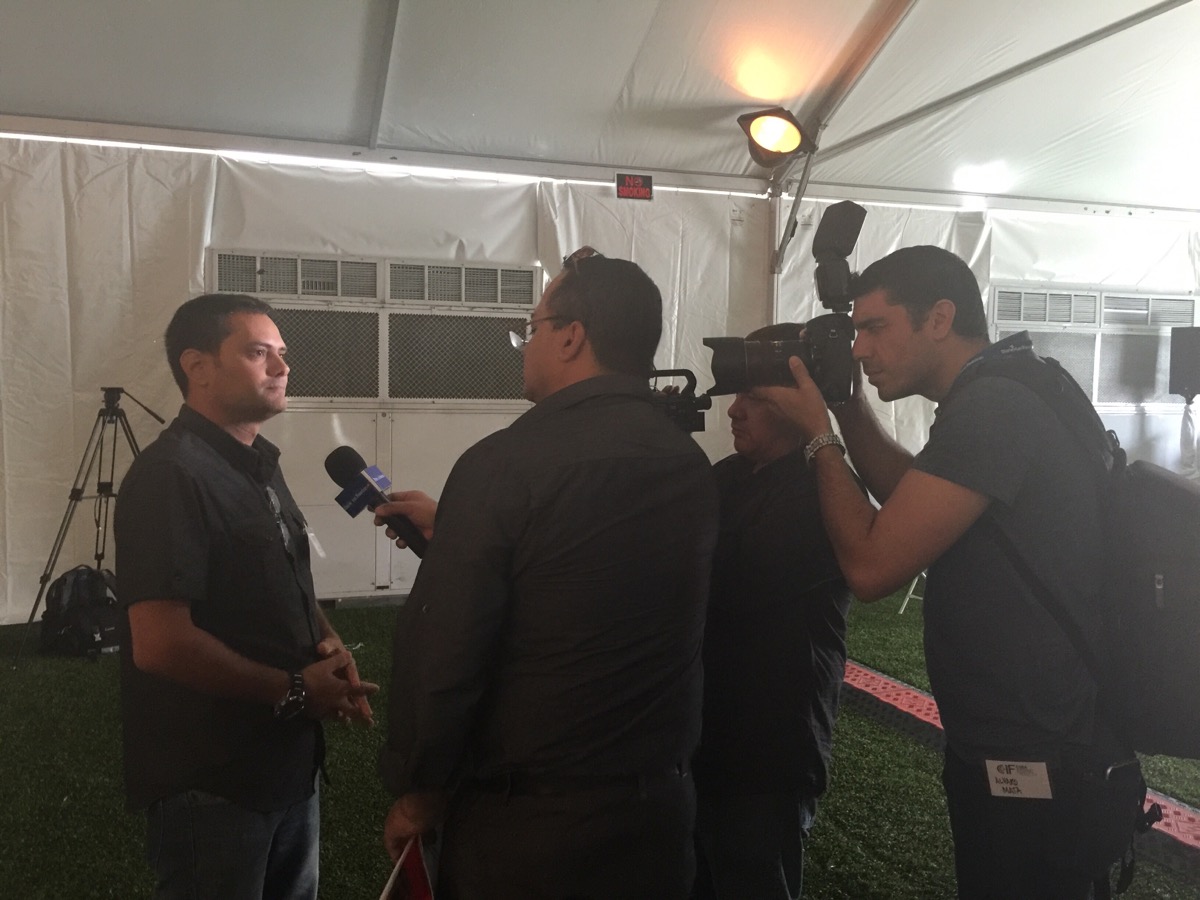 Ignacio González Vidal interviewed by Diario de las Américas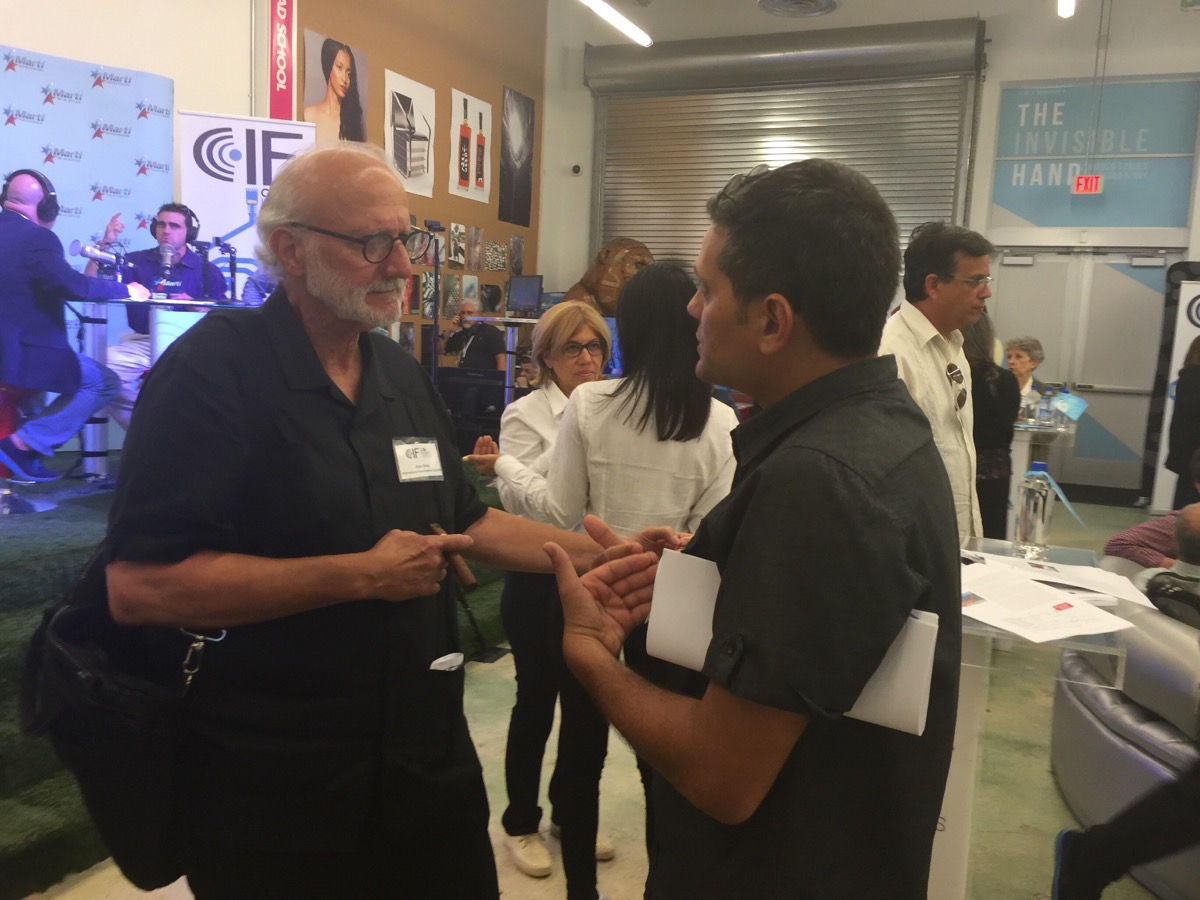 Ignacio González Vidal talking with Alan Gross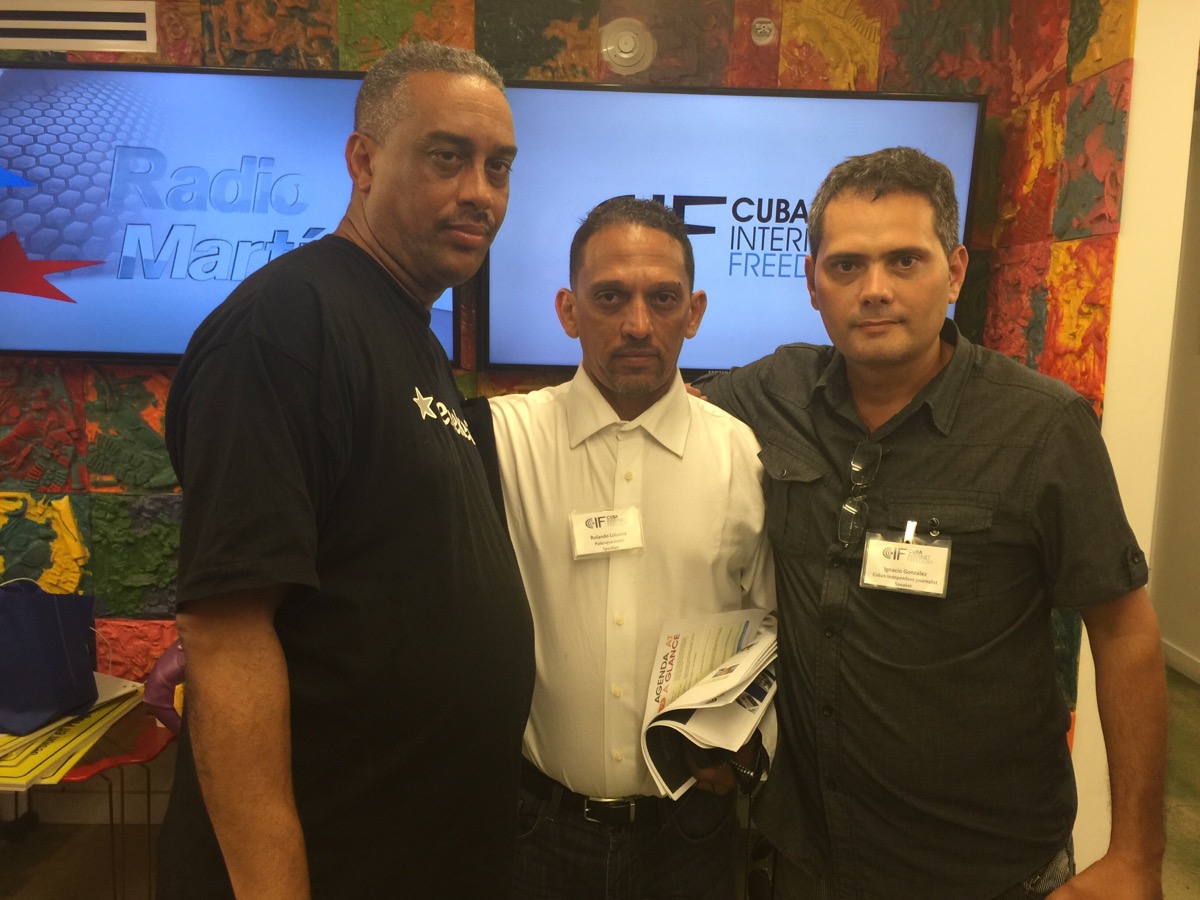 From left to right: Iván García Quintero, Rolando Rodríguez Lobaina and Ignacio González Vidal