WebStringers provides exclusive footage for NatGeo "Explorer" story about ISIS-fighting grandmother
WebStringers provides exclusive footage for NatGeo "Explorer" story about ISIS-fighting grandmother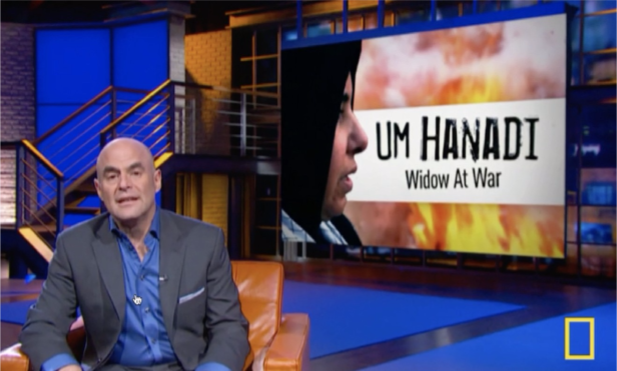 On Monday, April 24, 2017, NatGeo TV's long-running "Explorer" series featured a segment about Um Hanadi, a gutsy grandmother who is helping to drive ISIS fighters out of northern Iraq.
Hard-hitting and heartbreaking, the story presents Um Hanadi as a canny warrior, a revered folk hero, a down-to- earth caregiver, and a tragic victim of a war that has no end in sight. "We were pleased to provide NatGeo TV with the interview and location footage they needed to tell the remarkable story of Um Hanadi," says Dan Gabriel, founder of WebStringers. "We look forward to leveraging our contacts and resources in the Middle East, Latin America, Africa and other regions to help NatGeo and other our media partners tell more compelling stories in the future."
Except for archival CNN news footage, all of the video elements used in the "Um Hanadi" segment were supplied by WebStringers LLC, a Washington, D.C.-based media production company that specializes in operating in challenging environments, remote regions, conflict zones and areas with restricted media access.
Material for the "Um Hanadi" story was gathered by WebStringers's Iraqi crew, based in Baghdad, and embedded with Iraqi army and militia units liberating Mosul from ISIS occupation. Iraqi forces provided the WebStringers crew with extraordinary access to soldiers, residents, refugees and combat operations.
Here is a link to the National Geographic website where Season 8-Episode 10 of NatGeo Explorer can be viewed: http://channel.nationalgeographic.com/explorer/episodes/s10-ep8/